Donate to Pupa's sanctuary
Thank you for considering to support our non-profit animal sanctuary! How would you like to support? Please click on one of the options below:

Pupa's micro Sanctuary is a non-profit animal sanctuary in the Netherlands. I am a vegan and rescue dumped bunnies and other animals, and give them a new home in my garden where they can live out their lives in peace in a cage-free environment. The domestic animals who are brought here have been dumped in the wild/trash/street by apathetic people, in which they have no chance to survive on their own. Some animals are rescued from farms and similar hellholes. When they arrive in the sanctuary (they often arrive sick/injured), the vet provides medical care (if nessecary). Once the animals recover, they are introduced to the group.

With your support these animals can be saved. Every bit of support is greatly appreciated and 100% of your donations will go straight to the animals. For more information, rescue stories, photos and videos, please visit the sanctuary website by clicking HERE.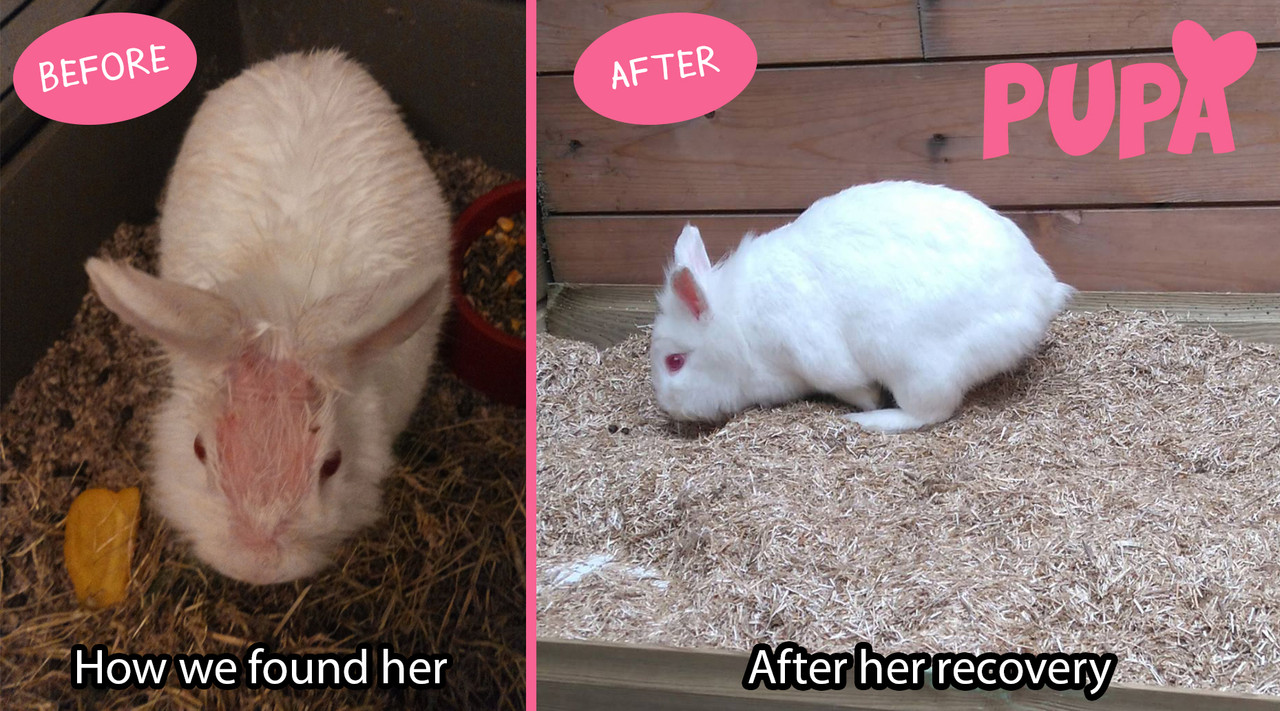 Current status
I WANT TO EXPAND THIS SANCTUARY SO I CAN SAVE MORE ANIMALS.
And the first step to do so is to become a foundation. I've been paying for the animals' feed, medical treatment and spaying/neutering from my own pocket for 5 years, but because the number of animals has been increasing lately, it's getting harder for me. My sanctuary is completely non-profit and I work hard every day to provide the animals with everything they need. I am so passionate about this and helping innocent beings means the world to me! I currently can only take in rabbits, rodents, dogs and other small animals, but I want to be able to help farm animals, too. And becoming a foundation is the first step to be able to do so.

I don't want to turn down animals who need my help, I am in this 100% for the animals, so that's where I guarantee 100% of the money goes to.I hope you will consider helping Pupa's sanctuary take its first step to become a larger safe haven for animals.